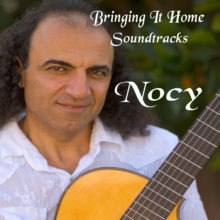 release date:
April 05, 2019
share:
Bringing It Home Soundtracks
https://soundcloud.com/nocymusic
Nocy has recorded music for 8 episodes for the new cook show that is airing on PBS through out the country except CA that will air April 2019 check your listings in your area to watch the show. Since the show has great atmospheric music Nocy decided to release new album 15 best music tracks of the show called Bringing It Home Soundtracks. Release date April 5 2019 on iTunes Amazon and other music services worldwide great music awaiting for you to add to your music library.